The path to parenthood is a deeply personal journey, one that is increasingly embraced by male same-sex couples in their 30s and 40s who dream of starting a family. Amidst the victories of the gay pride movement, gestational surrogacy has emerged as a beacon of hope for those desiring a biological connection to their child.
Christian and Mark's Surrogacy Success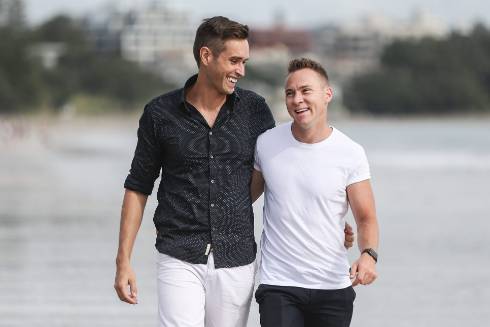 Christian Newman, 34, and Mark Edwards, 35, from New Zealand, epitomize such a triumph. Together for a decade, this couple's longing for a child was actualized when they welcomed their son Francis via IVF (in vitro fertilization) in June 2018, marking their entry into parenthood—a joy they once thought unreachable.
The idea of having a baby sprang into their mind five years ago. For years, they thought it would be impossible to have a child of their own, but their desire for a baby made them committed to giving it a try. It was hard, indeed. After being told that they cannot by law adopt a child, Christian and Mark turned to gestational surrogacy. They spent more than three emotional years trying to fulfill their dream.
Finding a Surrogate and Donor
In 2016, their search for a surrogate led them to launch a social media campaign, "Baby Daddies Looking for Kiwi Surrogate," where they found an outpouring of support — and more than 30 candidates reached out. "We were so excited and surprised. So many people willing to carry our child," said Christian. "We went through a few rounds of applicants to find a suitable surrogate, and eventually, we found one".  Eventually, they met Aleisha Hart, a caring, generous paramedic who agreed to carry their future son.
As for the egg donor, Christian and Mark wanted someone who was close to their family. Mark and Christian approached their sister-in-law, Alisa Herrera Hayman, who, at 26, made the gracious decision to help them on their journey.
The Road to Parenthood
The couple undertook the intricate IVF process, which resulted in a successful pregnancy on the first attempt. Christian and Mark's anticipation turned to joy with the birth of Francis. "I was speechless, which doesn't happen often. I just kept giggling a super nervous laugh. Then I got a bit teary and choked up. It was a feeling I have never had before," Christian describes the indescribable moment of meeting their son.
Looking to the future, they are focused on raising Francis and offer heartfelt advice to others: "If you are truly ready to give everything you have to someone else, and you are prepared to sacrifice a lot to make it happen, then go for it," Christian advises. "Everyone is entitled to their opinions. But you are entitled to have a family, and you are entitled to be happy."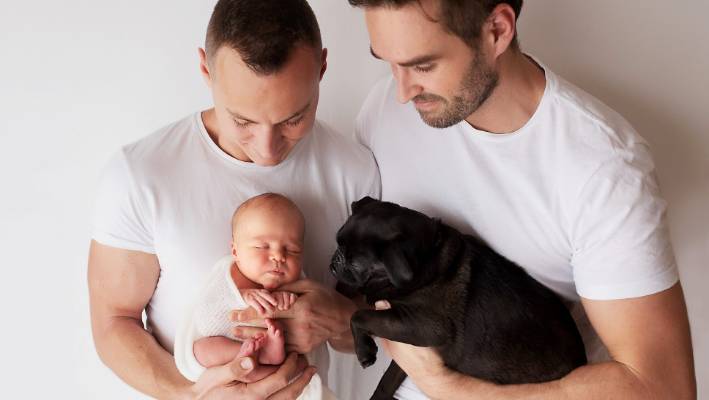 Connect with Joy of Life® Surrogacy
At Joy of Life® Surrogacy, we specialize in making the dream of parenthood a reality for same-sex couples. Our experienced team, inclusive of specialists and doctors, provides personalized guidance on options like IVF and surrogacy. We have already helped dozens of couples welcome their children into the world.
Are you considering starting a family through surrogacy? Learn more about surrogacy for LGBTQ+ parents, then contact us for more information and to take the first step towards bringing your child home.