Are you keen on starting a family via surrogacy but aren't sure about which surrogacy agency to work with? Perhaps you're a woman who would like to give the gift of life to a couple or a single intended parent. Regardless, finding a suitable surrogacy agency to work with can be an uphill battle. Armed with the right information, you'll be in a better place to make informed decisions. Right, so let's get right into it.
One of the very first questions you need to address at the onset of your research is the legality of surrogacy in the state you're currently living in. Find out if your state is friendly towards the process, or you may have to travel to another state to begin your surrogacy journey. While the United States is one country, the 50 states don't carry the same surrogacy laws, with some states completely outlawing the practice.
California is by far the friendliest surrogacy state in the country. It was one of the very first states to draft surrogacy laws and include them in the state's Family Code all the way back in 2013. By virtue, it makes sense that most surrogacy agencies would be based here. However, this also complicates matters. Faced with so many choices, how are you expected to find the right fit? Fortunately, we've put together a series of steps that are geared at helping to simplify the process.
All Surrogacy Agencies in California Aren't Created Equal
First things first, some surrogacy agencies in California are just decidedly better than others in every area – professionalism, communication, compensation plans, and support. Whether you're an intended parent (IP) or surrogate mother, you'll find Joy of Life® one of the premier agencies to work with because of our custom approach, commitment to all involved in the surrogacy journey, and desire to see the best outcome for everyone. Surrogacy agencies in California aren't all the same, so it's imperative to know your expectations ahead of time before starting your search.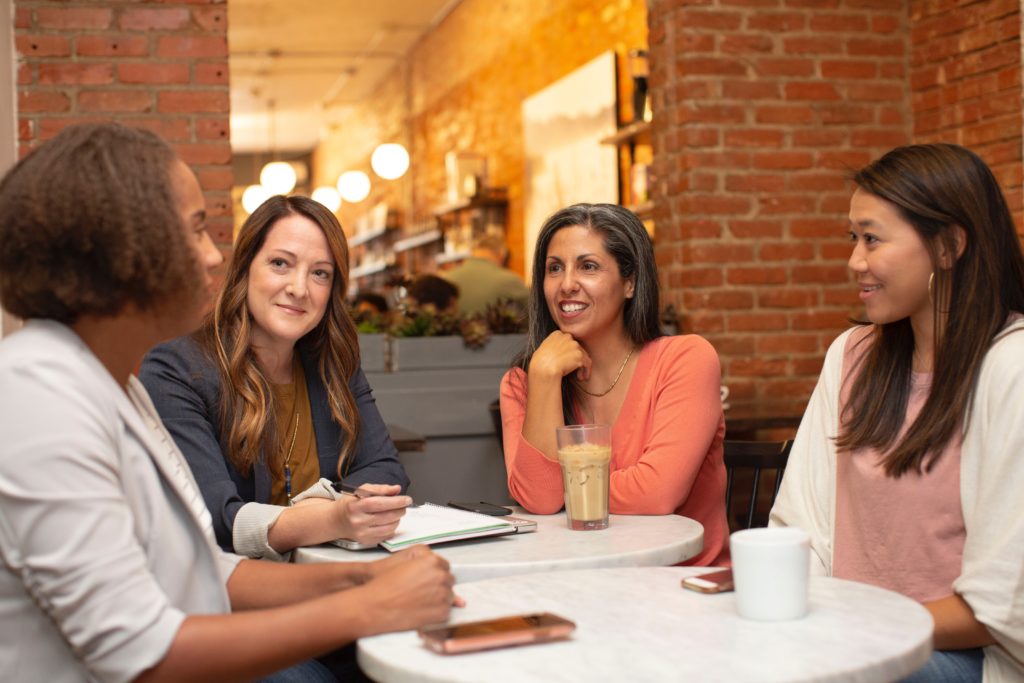 Ask Yourself How Much Support You Want and Need
The next step in choosing an agency is to ask yourself what level of support you'd like. There are some intended parents and surrogates who only require an agency to facilitate the matchmaking, being confident that they will be able to navigate their way around the rest of the process by themselves. Other IPs and surrogates prefer to have someone walking with them every step of the way, guiding and offering support and advice.
Talk With Your Fertility Doctor
Traditional surrogacy, where the surrogate mother uses her own egg, is no longer the most common way to have a baby via surrogacy. It's less common now because it's more involved emotionally for the surrogate, being that there is a biological connection between the surrogate and the baby. The preferred process is now gestational surrogacy, whereby the gametes used belong to the intended parents. This route means that both parties – surrogate mothers and IPs need to engage with a fertility doctor prior to signing any contracts to ensure that all is well health-wise.
Research Surrogacy Agencies and Ask for Referrals From Friends or Online Fertility Groups
Research surrogacy agencies by asking other people for referrals. Your fertility doctor should have lots of information about how to find a surrogacy agency. You can also check with people who are in support groups you belong to or who have successfully been through surrogacy.
With the go-ahead from your doctors, it's time to get solid leads for a reputable surrogacy agency to work with. The first port of call should be asking for referrals from trusted friends and family members who have gone through the process themselves. If no one in your immediate circle can offer recommendations, you can turn to online fertility groups and forums. Of course, you'll get a dizzying amount of information on how to choose the right surrogacy agency, but you'll also find agency ratings and reviews. Choose reviews done anonymously so that surrogates feel free to answer honestly.
Compare What Services Are Offered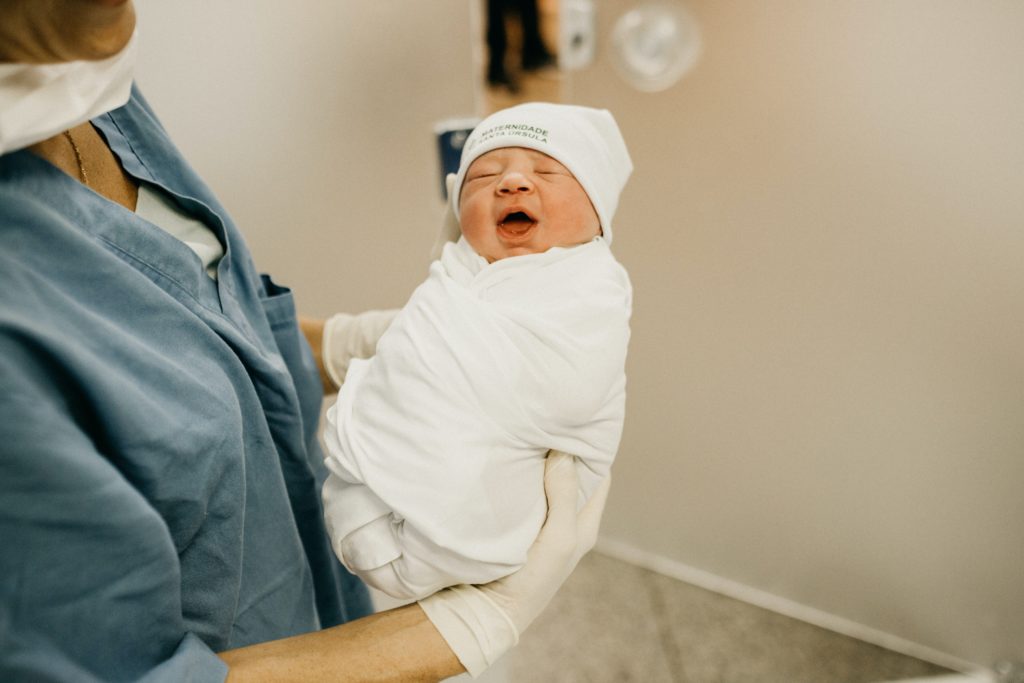 Searching for a surrogacy agency requires you to also look at your personality type and ask yourself how involved you want to be. Surrogacy agencies in California don't all offer the same services. Most agencies provide two distinct packages.
Full Service
Under this package, the surrogacy agency provides guidance on what to do and which steps to take. The agency clearly lays the process out for you, and they take charge of the matter. You have someone to journey with you every step of the way. In addition, the agency will also connect you with all the necessary legal and financial service providers you may require. Basically, this is the preferred option for people who are not familiar with the process, don't have a lot of time to read through the legal jargon and medical requirements of the process, and prefer someone else to simply break it down for them.
Partial Service
Under this package, the surrogacy agency is only responsible for negotiating the actual surrogacy match and little else. This is a package for those who prefer to be hands-on and deal with the intricacies of the process themselves. This service is perfect for people who want to take responsibility for sorting out every minor detail. The disadvantage of going this route is that, in most cases, you don't have the experience the team at surrogacy agencies have. And consequently, you may have to learn some things through costly mistakes which could have been avoided.
Find a Surrogacy Agency You Can Afford
No one wants to think about costs, but the reality is it's important with respect to how to choose the right surrogacy agency for you. You need to be prepared financially for this endeavor. Toward this end, once you're narrowing your choices, be sure to ask for a detailed estimate of all expenses involved.
You can compare prices among the agencies you're considering. If there are different price ranges, ask what services are included within each. In general, costs for gestational surrogacy will run anywhere between $100,000 and $140,000.
Look at Agency Practices
We cannot stress enough the importance of doing due diligence regarding agency practices. As an intended parent or a potential surrogate, you should care about the agency's pre-screening procedure, in-depth screening process, and legal protection offered to both sides. Does the agency have good standing in the industry, or there are court cases pending? Are former surrogates and intended parents dissatisfied with the service they received from the said agency? Is the agency unprofessional in conducting business in a poor fashion?
Ask About Their Experience
When considering a surrogate agency, the first thing you need to look for is experience. After all, you are putting your reproductive health into the hands of this agency. You have every right to ensure that you work with a company that has successfully helped other surrogates and families. At Joy of Life®, we have helped over 200 surrogates complete the pregnancy journey, creating hundreds of families.
Consider Agency Reputation
Another important consideration for how to choose a surrogacy agency is its reputation. Make sure they've been in business for a while, and they can offer you proof that they have successfully arranged many surrogacies. With experience, they are better prepared for any complications that arise. It's also fine to ask to speak with a few parents your agency has helped. They should have some valuable insights about the process and the agency.
You don't want to discover that the agency you've picked is in legal trouble or has an otherwise bad reputation when you've already locked yourself into a contract. Ask questions such as how long the agency has been in business, their success rate, whether or not they have any pending trials and what the trials are on.
One final piece of advice is just to make sure you feel good about the agency you have chosen. It's a big decision, so take your time and do it right. At Joy of Life®, we walk you through every step of the process and are happy to answer all of your questions.
Transparency About the Process
Before you sign with any agency, you need to know who you are dealing with and how they will treat you after signing the contract. At Joy of Life®, we offer a completely transparent contract experience. By the time you decide, you will know exactly what to expect. You will learn how much you will be paid and when. You will know what's reimbursable and how to request those funds. We help you track your monthly compensation and receipts and ensure that everything goes smoothly.
Most surrogacy agencies in California pride themselves on having a stellar reputation, on their transparency, and on how many people they've helped to successfully start families. An agency that's doing a great job has no problems sharing about its processes, successes, and failures. Be wary of agencies that try to dodge answering difficult questions, aren't forthcoming with information, especially financial compensation, and how they carry out the screening processes for surrogates.
Surrogate Advocacy
When considering an agency, you need to look at who they see as their client. Of course, the parents are paying for the service. But it is the surrogate that provides that service. The agency must show that the surrogate is at least as much a client as the parents. At Joy of Life®, we liaise between surrogates and expectant families. We help them schedule meetings and progress reports in ways that meet the needs of both parties before and after birth.
Support
You are bringing new life into the world. No one should do it alone. It's vital you choose a surrogate agency that supports you as a woman. The best way to find out how much support an agency gives is to talk to other surrogates. When you listen to their stories, you will clearly understand the agency's level of support. Many Joy of Life® surrogates are happy to share their journeys. Our relationship with our surrogates doesn't end at birth. We make friendships that last a lifetime.
Picking the Right Agency Is Vital to Success
Choosing the right surrogacy agency isn't a game of chance. It comes down to doing due diligence, asking the right questions, and being patient in your quest. Joy of Life® is one of California's leading surrogacy agencies dedicated to walking with surrogates and intended parents from start to finish. As former surrogates and intended parents ourselves, we understand the process in great depth and offer sensitive timely advice that allows you to make informed decisions.
Get in touch with Joy of Life® to get started on your surrogacy journey.